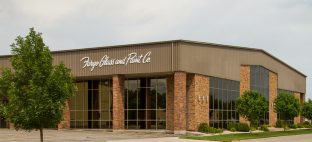 Wholesale Millwork Sales Representative
Fargo, ND
401K, Medical, Dental, Vision, Life/Voluntary Benefits
Summary: Sell, service and offer the right solutions to new and existing accounts in our targeted marketing area
Roles & Responsibilities:
Call on existing dealer base to sell products, present new products, offer product solutions and resolve dealer partners problems and concerns.
Constantly review market and initiate actions and activities to grow sales revenue and profits.
Train and educate our dealer partners on FGP products, quoting tools, company policies, etc.
Call on building contractors and architects in assigned territory to identify architect requirements and seek solutions that encourage use of FGP products.
Prepare quotes based on our dealer partners needs using electronic pricing tools and software systems.
Set-up and lead contractor and dealer meetings.
Perform product demonstration and presentations for groups of dealers, contractors, architects and/or homeowners.
Prepare and submit weekly itinerary and call reports to the leadership team in a timely manner.
Maintain a consistent call schedule to our dealer partners on a weekly and monthly basis as needed to be their best business partner.
Qualifications: Individual must be a strong team player with excellent interpersonal skills, strong written and oral communication skills as well as proven customer service. Must be detail oriented with strong organizational, negotiating, and problem-solving skills. Must be able to work under minimal supervision, manage multiple tasks and interact with others in a professional manner. Requires valid driver's license and ability to travel frequently with company vehicle. Previous industry and sales background required.
About Fargo Glass & Paint:
Started in 1917 and headquartered in Fargo, ND, Fargo Glass and Paint Company has a Millwork branch in Fargo, ND and Sioux Falls, SD and Contract Glazing branches in Fargo, Bismarck and Minot, ND and Sioux Falls, SD to better serve customers in those areas. We also own and operate a retail paint store in The Shoppe's of Osgood is southwest Fargo.
We have long-term business relationships with some of the most trusted names in their respective industries. Fargo Glass and Paint Company has been a Benjamin Moore distributor since 1917! OldCastle Building Envelope has been a supplier to Fargo Glass and Paint Company since 1995.
FGP has grown and changed to keep pace with customer demands. New materials, new products, and new techniques are being introduced at a rapid rate. With a staff of around 150, we are dedicated to service. By operating our own fleet of trucks, our delivery is reliable and efficient. We're here to help!