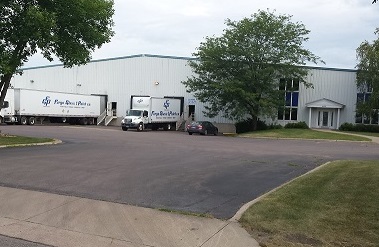 Inside Sales
Sioux Falls, SD
Health, Dental, Retirement, Vacation, Holiday, Sick
Job Description:
Assist all customers and potential customers in a professional and courteous manner, via telephone or email, including assisting with customer inquiries on product selection, pricing, availability, and refunds/exchanges.
Handle and resolve customer complaints, initiate orders for replacements parts, and/or for correcting errors.
Provide assistance and education to customers about the products classified as millwork.
Develop a working understanding of those products classified as specialties so you can provide the proper sales support for those items.
Plan and manages their own work efficiency to meet daily, weekly, customer, or team related productivity goals. Will periodically review and revise the approved goals.
 Effectively use customer service to promote greater product penetration and higher service levels.
Periodically makes "face-to-face" calls on accounts to improve and strengthen the business relationship, solicit marketing information, settle complaints, or determine sales potential.  May also attend off-premises business-related functions such as company product shows, dealer/contractor meetings, association events, training sessions, mill tours, etc.
Requirements:
Positions requires a High School Diploma or GED; prefers an Associate's degree in Sales Management or Business or two or more years of sales related experience. Must be detail-oriented with excellent customer service skills and problem-solving skills. Must be able to work under minimal supervision, manage multiple tasks, and interact with others in a professional manner. Working knowledge of computers and Microsoft Office programs is required.
Preferred Skills:
Experience in the Building/Construction Industry
Ability to calculate figures, amounts, and measurements
Ability to interpret technical instructions in diagram form
About Fargo Glass & Paint:
Started in 1917 and headquartered in Fargo, ND, Fargo Glass and Paint Company has a Millwork branch in Fargo, ND and Sioux Falls, SD and Contract Glazing branches in Fargo, Bismarck and Minot, ND and Sioux Falls, SD to better serve customers in those areas. We also own and operate a retail paint store in The Shoppe's of Osgood is southwest Fargo.
We have long-term business relationships with some of the most trusted names in their respective industries. Fargo Glass and Paint Company has been a Benjamin Moore distributor since 1917! OldCastle Building Envelope has been a supplier to Fargo Glass and Paint Company since 1995.
FGP has grown and changed to keep pace with customer demands. New materials, new products, and new techniques are being introduced at a rapid rate. With a staff of around 150, we are dedicated to service. By operating our own fleet of trucks, our delivery is reliable and efficient. We're here to help!