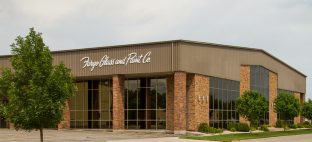 Buyer (Wholesale Products)
Fargo, ND
401K, Medical, Dental, Vision, Life/Voluntary Benefits
Hours: Monday-Friday 8:00am-5:00pm
Summary: Negotiate with vendors for the procurement of all materials, supplies, equipment, and services used by the wholesale products department. Effectively manage on-hand stock and special-order inventory product lines.
Roles and Responsibilities:
Negotiates with vendors for goods and services, at the best possible price, and service
Manages procurement and ensures purchase orders (POs) are sent to suppliers
Effectively manages on-hand stack and special-order inventory on product lines
Continuously cross checks and verifies acknowledgements for accuracy
Verifies the accuracy of invoices (Cancels items and ensures appropriate charges are made)
Ensures credit on damaged, short, and wrong items received
Schedules transportation from vendors as needed
Works closely with receiving department(s) to ensure inventory arrives and is received properly
Manages open purchase orders and communicates change in expected arrival date
Experience: 3-5 years of purchasing and/or inventory management experience, preferably in wholesale products or equivalent combination of education and experience.
Qualifications: Detail oriented with strong organizational, negotiating and problem solving skills. Able to work under minimal supervision, manage multiple tasks, and interact with others in a professional manner. Proficient with Microsoft Office and various computer programs.
About Fargo Glass & Paint:
Started in 1917 and headquartered in Fargo, ND, Fargo Glass and Paint Company has a Millwork branch in Fargo, ND and Sioux Falls, SD and Contract Glazing branches in Fargo, Bismarck and Minot, ND and Sioux Falls, SD to better serve customers in those areas. We also own and operate a retail paint store in The Shoppe's of Osgood is southwest Fargo.
We have long-term business relationships with some of the most trusted names in their respective industries. Fargo Glass and Paint Company has been a Benjamin Moore distributor since 1917! OldCastle Building Envelope has been a supplier to Fargo Glass and Paint Company since 1995.
FGP has grown and changed to keep pace with customer demands. New materials, new products, and new techniques are being introduced at a rapid rate. With a staff of around 150, we are dedicated to service. By operating our own fleet of trucks, our delivery is reliable and efficient. We're here to help!